Say goodbye to the stress of tooth extractions with our trained, caring professionals!
Tooth Extraction Service
There are many reasons why someone may need a tooth extraction. Either way, it is an important procedure to safeguard your dental health. At Dental Oasis Family Dentistry, we offer state-of-the-art dental services at Pleasanton. Our team comprises of senior professionals that include endodontics, pedodontics, orthodontics, prosthodontics and dental surgeons that can take care of all your dental requirements. In addition, with our state-of-the-art infrastructure you can rest assured that you are well cared for.
When is a Tooth Extraction conducted?
A tooth extraction can be done for a variety of reasons, including but not limited to:
When it is not possible to fix a damaged tooth with filling or other treatment.
When the milk teeth do not fall out and come in the way of permanent teeth.
When braces are to be fixed and some teeth need to make room for other teeth.
When teeth are infected on account of organ transplant surgery or cancer drugs.
When the tooth is very loose.
When you need to receive radiation to the head and neck.
When the wisdom tooth is infected.
Tooth Extraction Services
At Dental Oasis Family Dentistry, we offer both simple as well as surgical tooth extraction: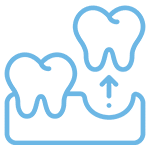 Simple tooth extraction
This makes up for a sizeable number of tooth extractions. The process involves loosening the tooth with a dental elevator and then using forceps to remove the tooth.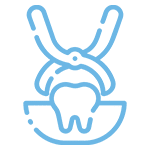 Surgical tooth extraction
This process is carried out by a dental surgeon. It is undertaken in cases where, for example, the tooth has not fully erupted or has complex anatomy, or has been broken into multiple pieces, and more. Based on the diagnosis, the dentist may make an incision into the gumline to expose the tooth. Post this, a surgical hand piece is used to cut the tooth into pieces and remove the surrounding bone.
What to Expect in the Tooth Extraction Process?
While the process may differ depending on whether you need a simple or a surgical extraction, the broad process is as under: Consultation
At this first step, an expert dentist will evaluate the need for an extraction. This will typically involve an x-ray to give the dentist a clearer sense of the tooth's position and shape. The dentist will take you through all the details of what you can expect during and after the procedure. At this stage, the dentist will discuss your medical and dental history in detail. You also need to inform your dentist of all the medications you take, including prescription and any over-the-counter drugs. You will have enough opportunity to ask relevant questions and put all your doubts to rest. Anesthetic
This step involves numbing the area so that there is minimal discomfort during the tooth extraction process. For surgical tooth extraction or for patients who are experiencing a lot of anxiety about their procedure, we also offer IV sedation options. Extraction
With the help of a dental elevator the tooth is extracted from the socket. Stitching
This step involves closing the surgical area with stitches. To hasten healing special clotting gents are also put on the gums.
Tooth Extraction After Care
Once the tooth extraction procedure is done, the extraction site will need proper after care. Your dentist will apprise you of the following aspects that you need to be mindful of: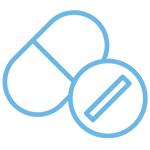 Painkillers
Do remember to take the prescribed painkillers as the extraction site will be sore.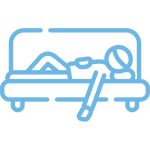 Adequate Rest
It is advised to rest for a day after a tooth extraction process and limit physical activity for two days after the procedure.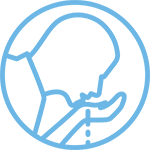 Salt water rinse
A day after the extraction, rinsing with salt water is beneficial.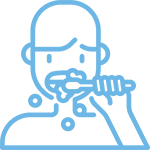 Brushing
Post the extraction you will need to avoid the affected area when brushing & flossing.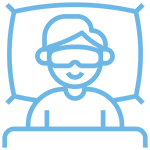 Sleeping
It is recommended to sleep with your head propped up for the first few nights after the procedure, to prevent bleeding.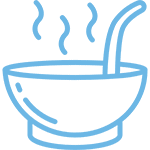 Food
For the first 24 hours after a tooth extraction, stick to food that you do not have to chew. Foods like yogurt and soup are ideal.
---
FAQs
1. What really is a tooth extraction?

While a tooth extraction process may sound intimidating, it is really a quite common procedure. It involves removing a tooth because it has become damaged, infected, or more.
2. Does a tooth extraction hurt?

The aim is to ensure that your tooth extraction is painless. You may, however, feel some pressure though not actual pain. If you do encounter pain, do let your dentist know to be able to adjust the level of anesthesia.
3. How long does the procedure take?

A simple extraction can take anywhere from 20-45 minutes. Multiple extractions or if you require a surgical procedure could take longer. Your dentist will be able to offer an estimate based on your condition.
4. What is the recovery time post the tooth extraction?

The time may range from a couple of days to a few weeks depending upon your condition. The initial bleeding from the tooth socket typically subsides within 12 to 24 hours.
5. What can I do to prevent infection at the extraction site?

It is imperative that you abstain from smoking and avoid brushing near the extraction site for the first 24 hours.
6. Will I be able to eat after a tooth extraction?

For the first 24 hours you need to stick to liquids and/or soft foods. It is also advisable to stay away from hot food and drinks.
7. How long will the pain last?

A little pain and soreness are expected to be there for the first two to three days. In some cases, it may persist up to a few weeks. The pain can be managed with over-the-counter remedies as well as an ice pack.
8. How much does a tooth extraction cost?

The cost of a tooth extraction can vary on a basis whether you need a simple tooth extraction or a surgical one. The best way to determine the actual cost of your tooth extraction is to schedule a consultation with one of our dentists.
9. Will my dental insurance cover teeth extraction?

Typically tooth extractions are covered in the dental insurance plans, at least partially. Do check the specific terms of your dental insurance policy.
10. How can I schedule an appointment at Dental Oasis Family Dentistry?

You can simply fill this form to schedule an appointment or call us at (925)-846-4491 and our friendly customer support team will guide you.
The Best Choice for Tooth Extraction in California
At Dental Oasis Family Dentistry, we offer you an extremely comfortable and stress-free tooth extraction procedure. Exemplary care and warm, friendly service is our hallmark. In the hands of a caring professional, you can be completely at ease. Call us at 925 846 4491 or email us at office@dentaloasispleasanton.com or click on following button to schedule an appointment with us.
We look forward to caring for your smile!
Schedule An Appointment Now